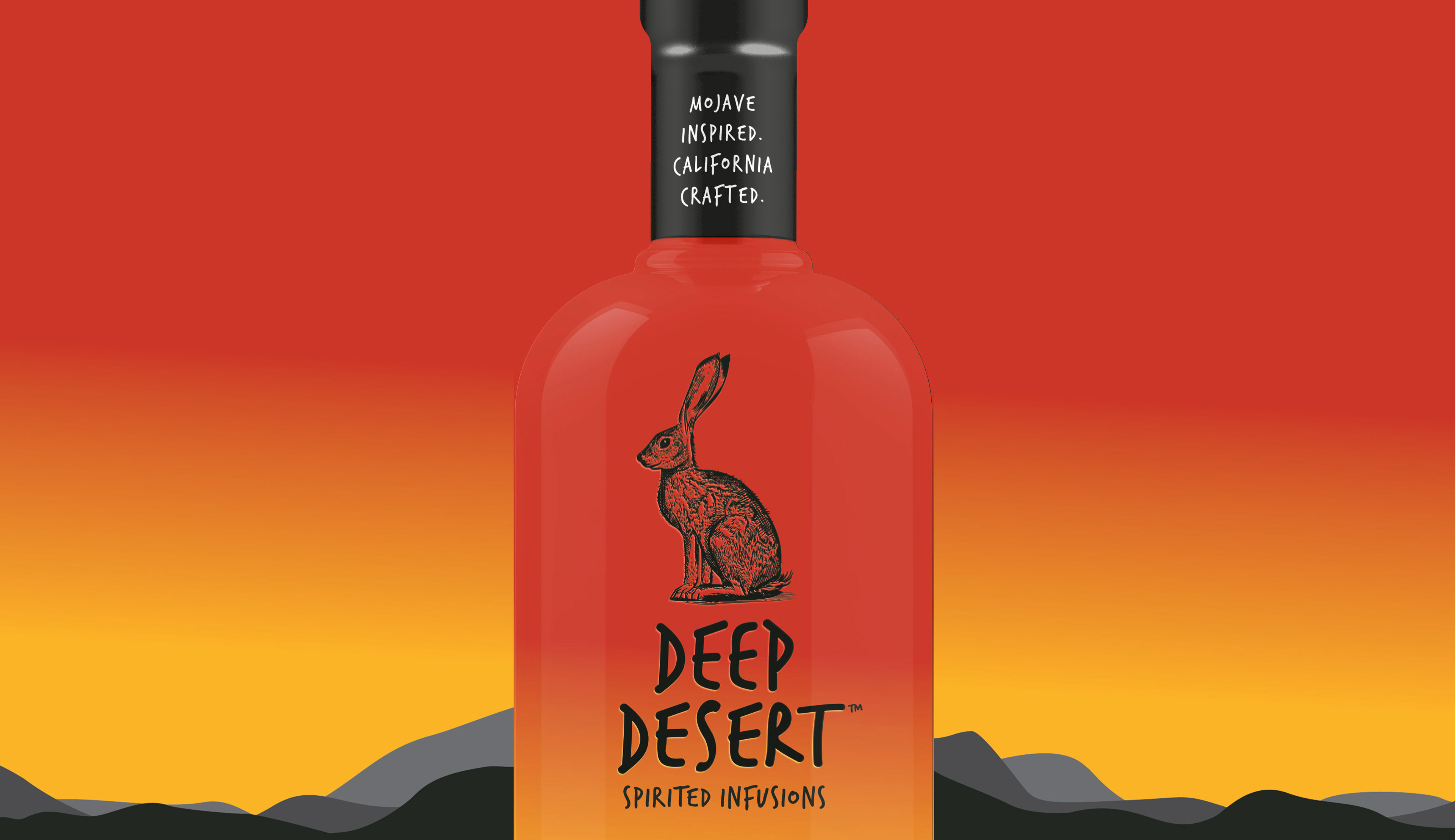 Deep Desert - Cannabis-Infused Premium Crafted Beverage
Deep Desert is the new infusion — a premium, non-alcoholic, THC mixer formulated for optimizing our senses. Welcome to the desert oasis, hop into your authentic self. Enjoy Deep Desert Spark (red) when you're ready to wake up the mind, free the spirit, and boost your energy. Savor Deep Desert Chill (blue) to calm the body and mind for a serene vibe when you want to connect with the here and now. 

Deep Desert is crafted in the celebration of freedom, enlightenment, and connection — the very things that seekers have often found in the mystical desert landscape. Sip and bask in the deep connection with nature. Infuse your spirit and experience the Deep Desert. 
Jessica's Role - Branding & Identity
The goal was to bring the beverages THC effects to the forefront. However, more branding was needed after embracing the desert concept, and Deep Desert loved Jessica's jack rabbit concept. Not only did the jack rabbit icon bring a focal point to the design and brand, but it is a symbol of positive changes coming into life. Jessica's team started with the bottle design, wrapping the entire surface with an audacious dune landscape, and finished the identity with the jack rabbit to lead the brand into the spirited, deep desert lifestyle.
Logo / Packaging / Landing Page
Team: AgencySacks, Copywriter: Michael Ward