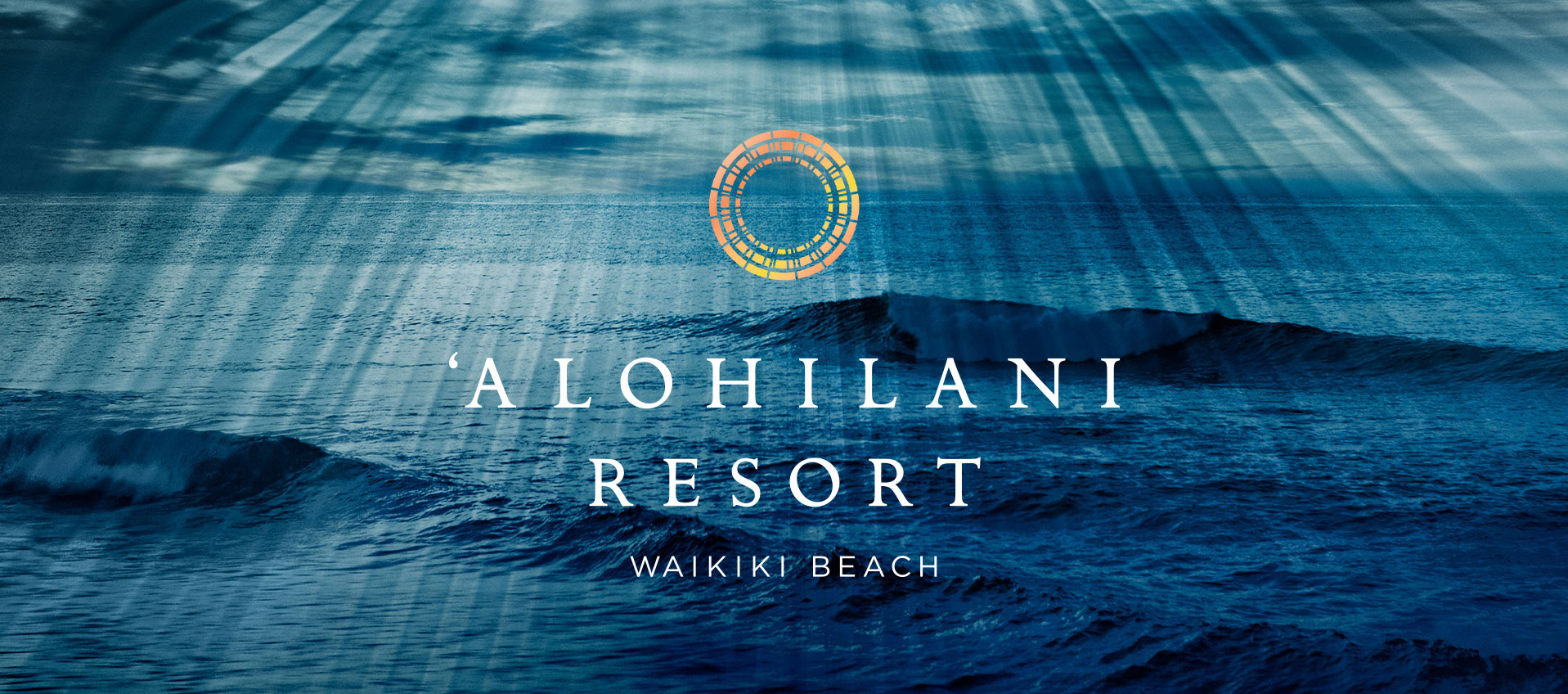 'Alohilani Resort Waikiki Beach - Branding & Advertising Campaign
When the Pacific Beach Hotel owners decided to wake up the 1960's Waikiki landmark, the property was re-established as 'Alohilani Resort. The new name proudly honors the last reigning monarch of the Hawaiian Kingdom, Queen Lili'uokalani. 
​​​​​​​
'Alohilani would stand apart from big-box hotel brands with its fresh, seductive, and local vibes. Everything from the names of hotel venues to door hangers to signage and menus would deliver this fresh vision of a lively new Waikiki hotel.
Jessica's Role - Design Overhaul and Execution
Jessica worked on the execution of logo designs, advertising concepts, and hotel collateral for over a year collaborating with vendors and hotel staff to help manage and maintain a consistent look and spirit throughout the hotel brand. 
Identity Development / Logo Designs / Brand Guidelines / Collateral Design / Advertising / Website Concept
​​​​​​​
Team: AgencySacks, Architect & Renderings: Rockwell Group,  Management: Highgate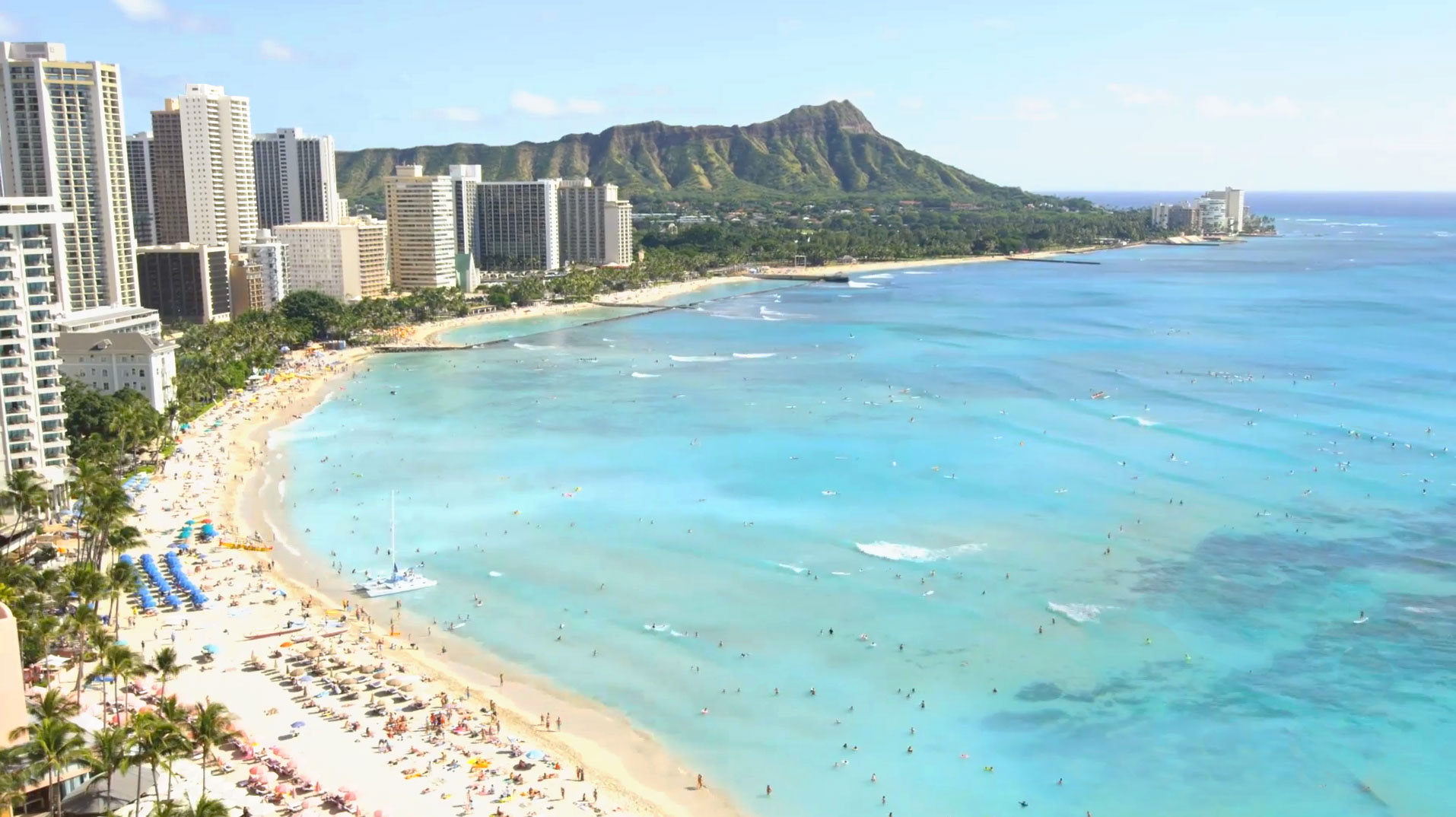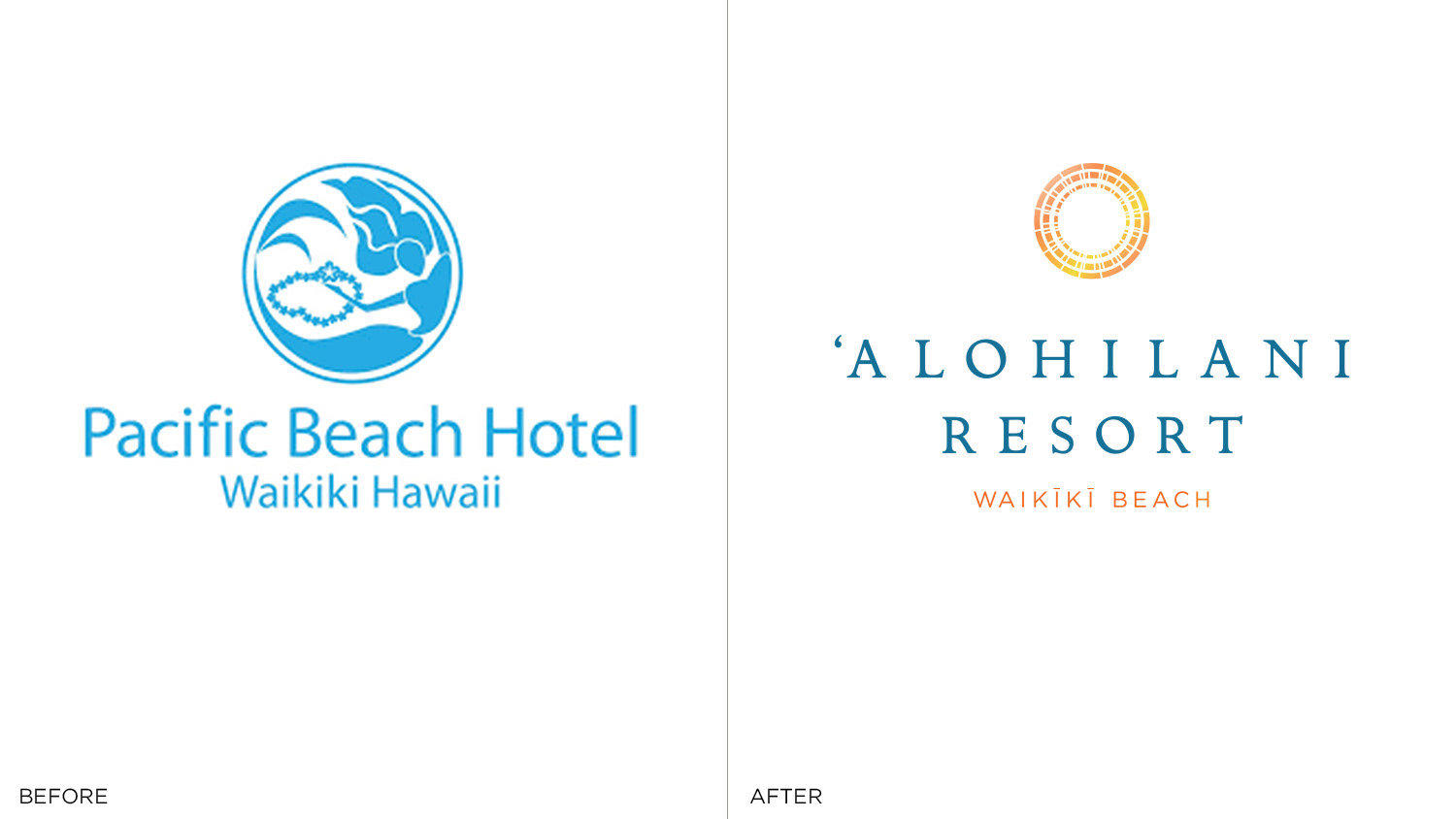 Queen Lili'uokalani's beachside home, called Ke'alohilani, is now the resort's prestigious location and inspired the hotel's name and logo. The mark is designed as a sun or sundial inspired by the translation of the hotel's new name 'Alohilani, meaning "heavenly light."
​​​​​​​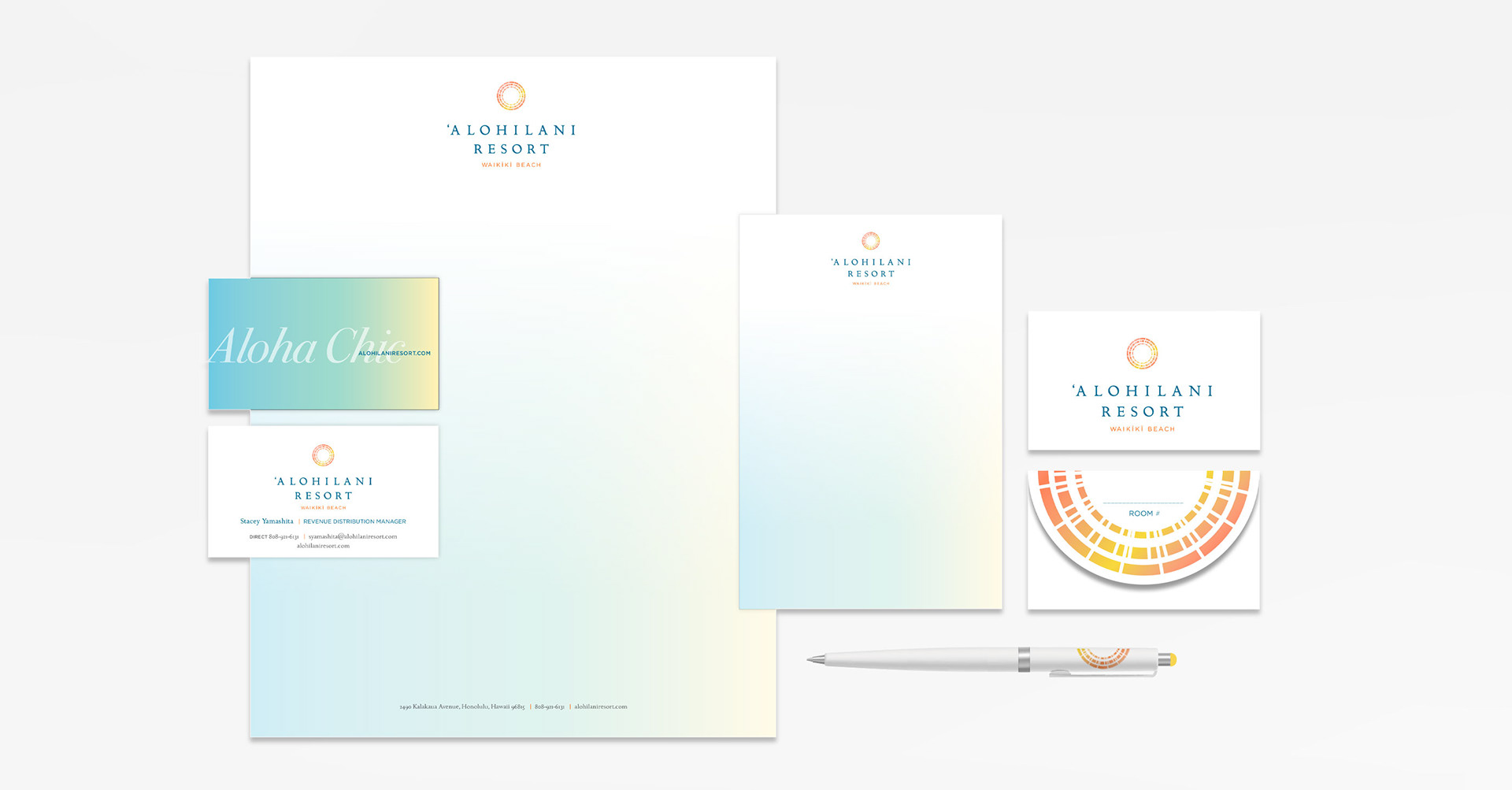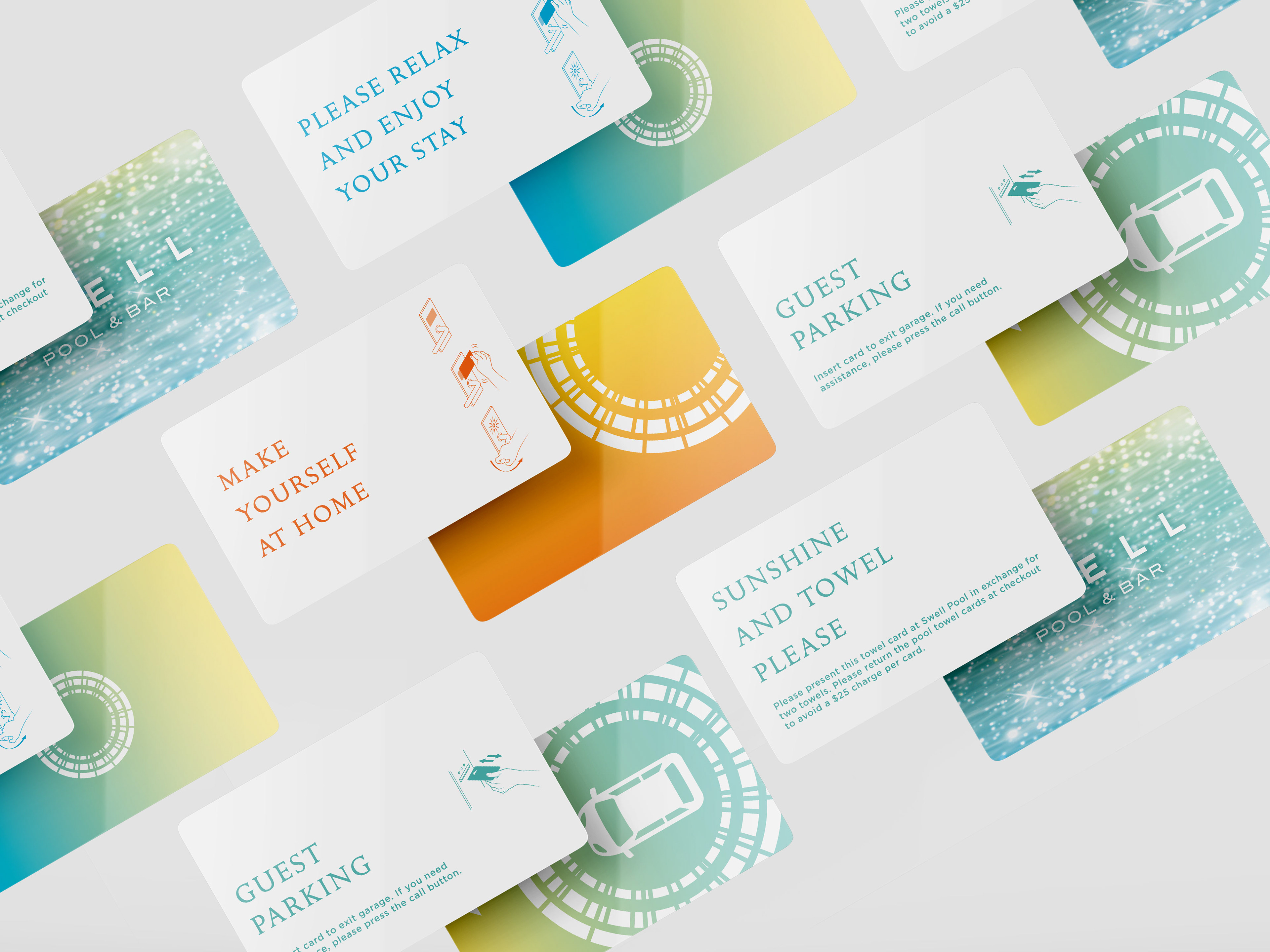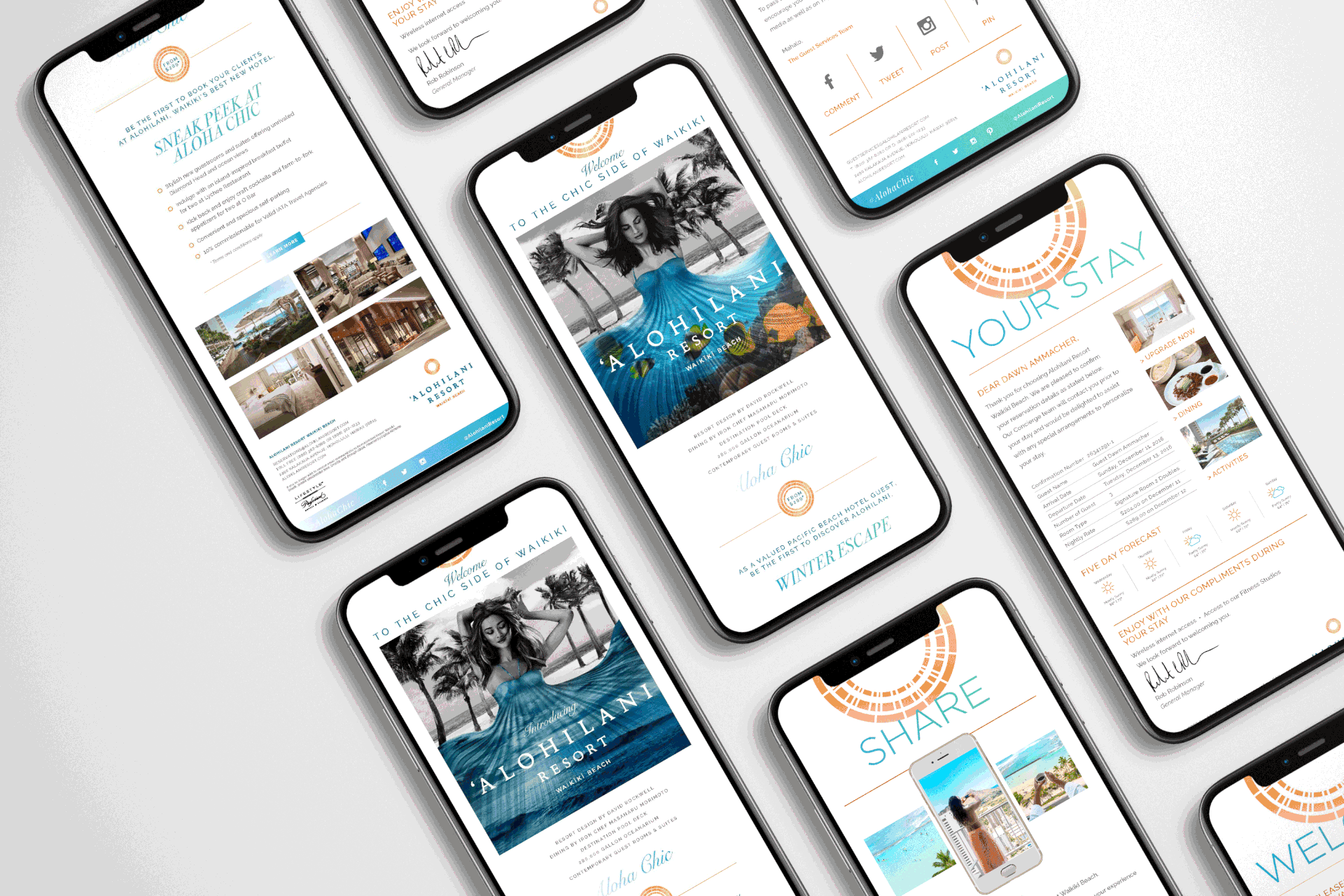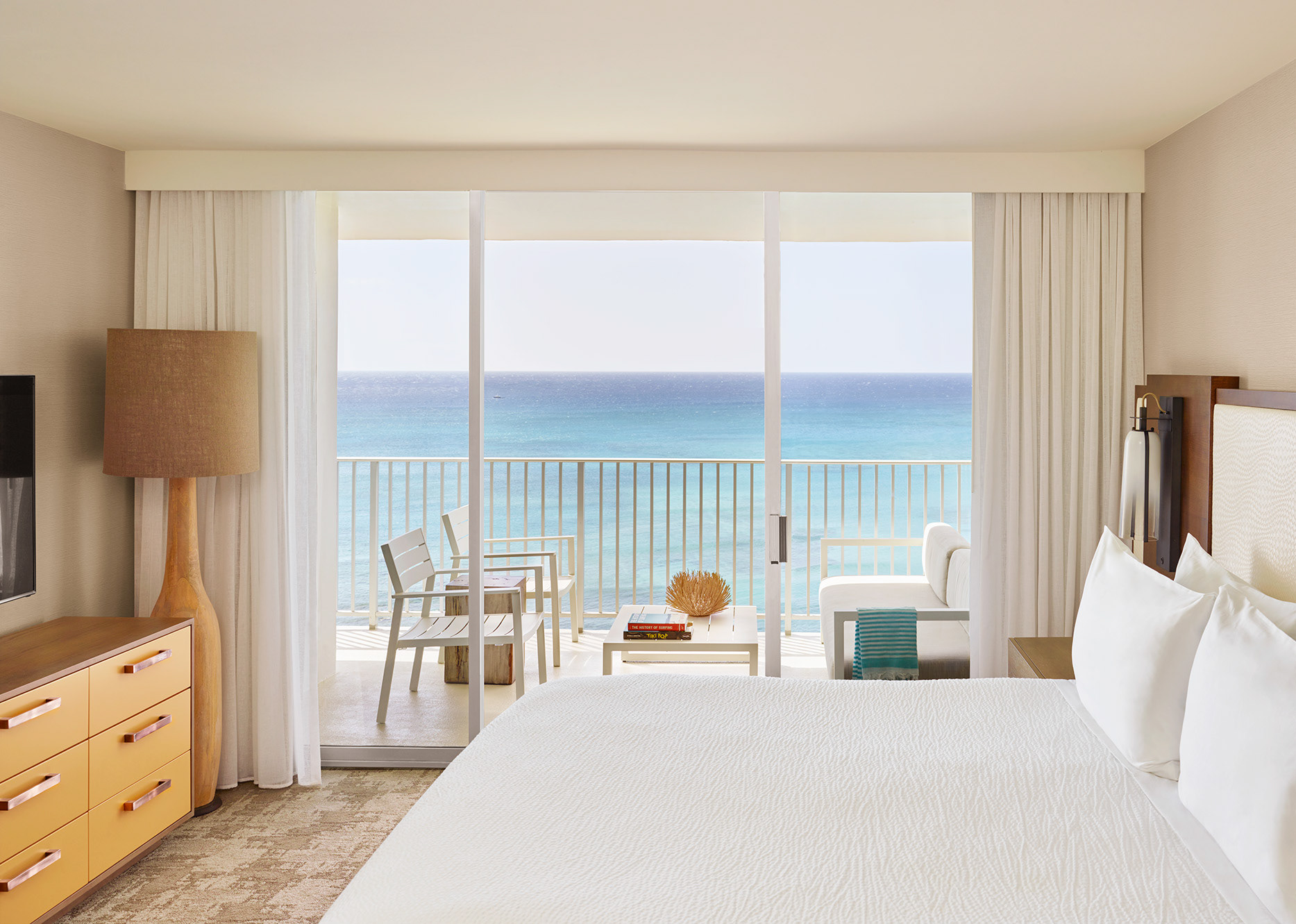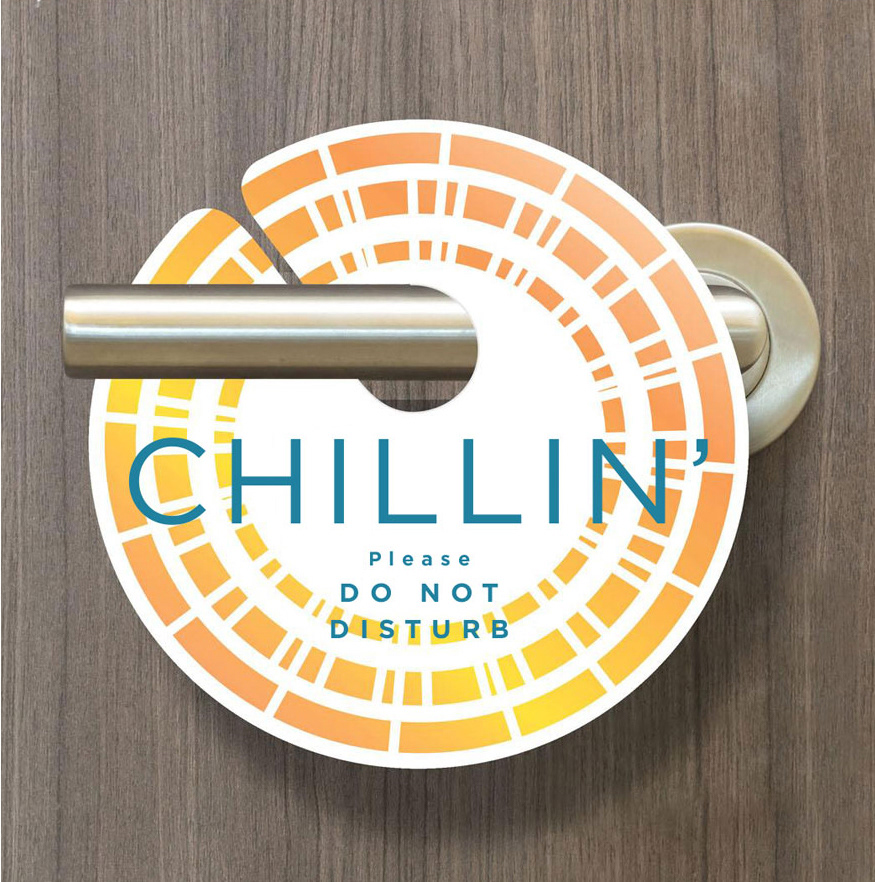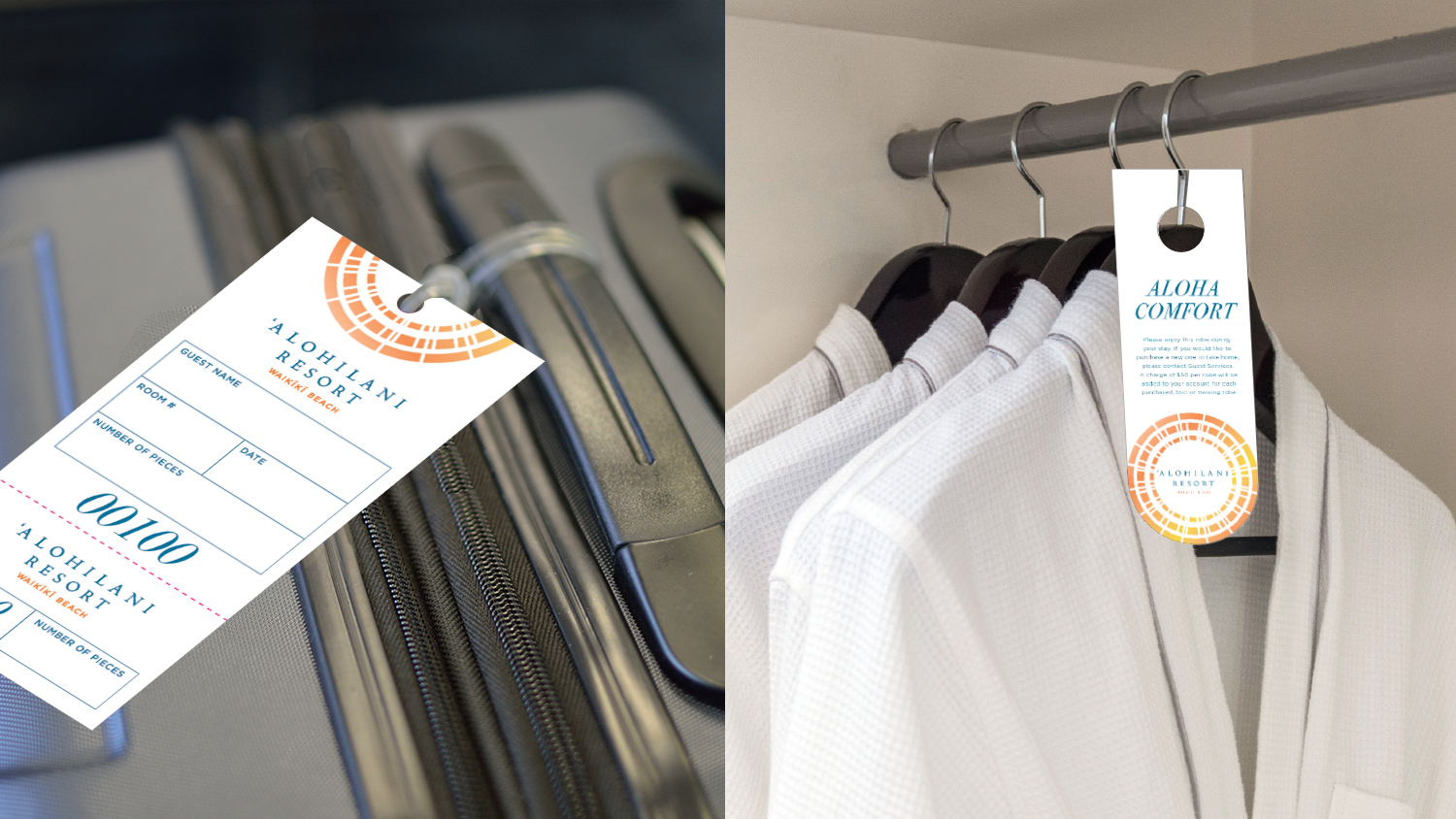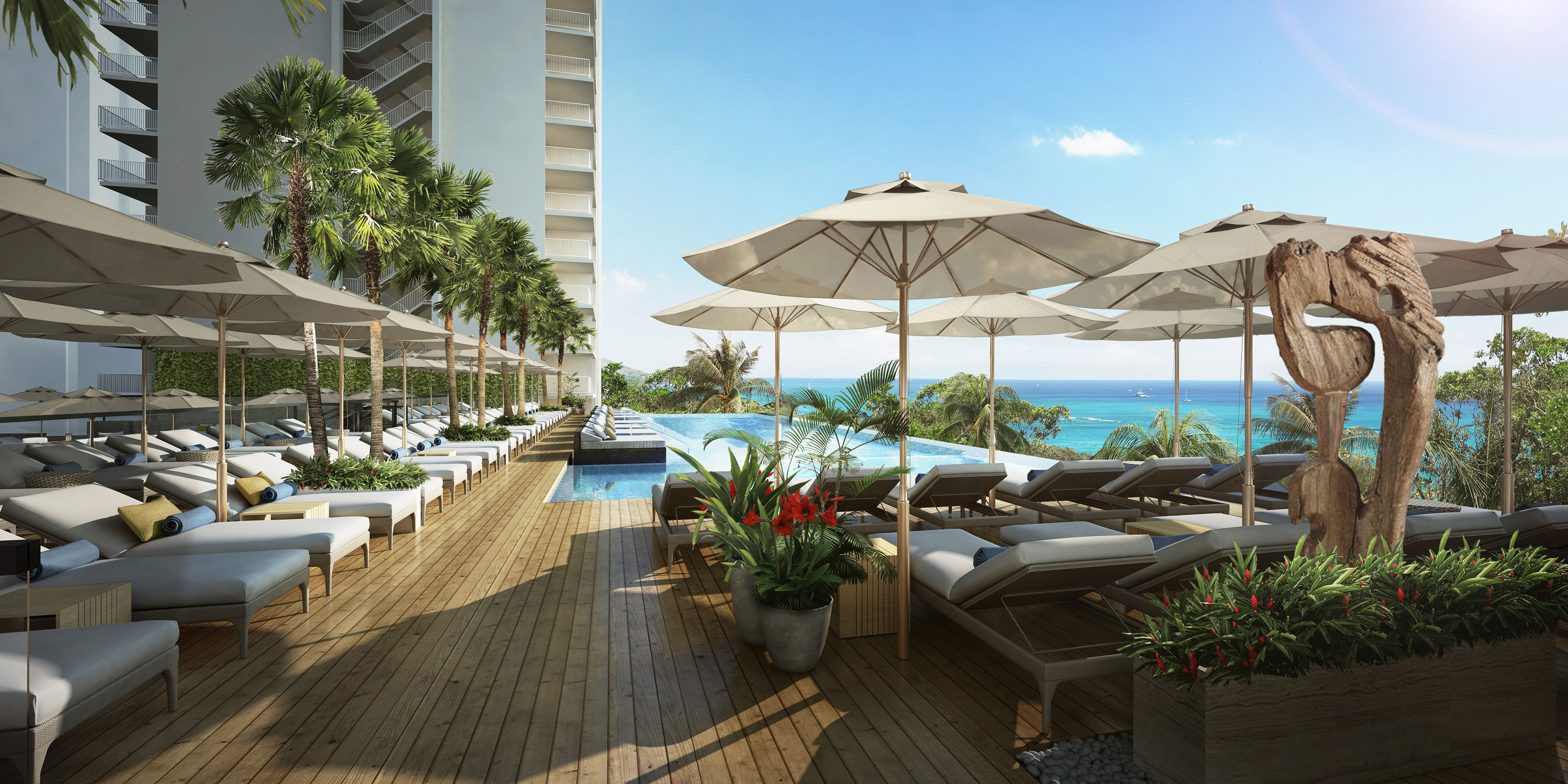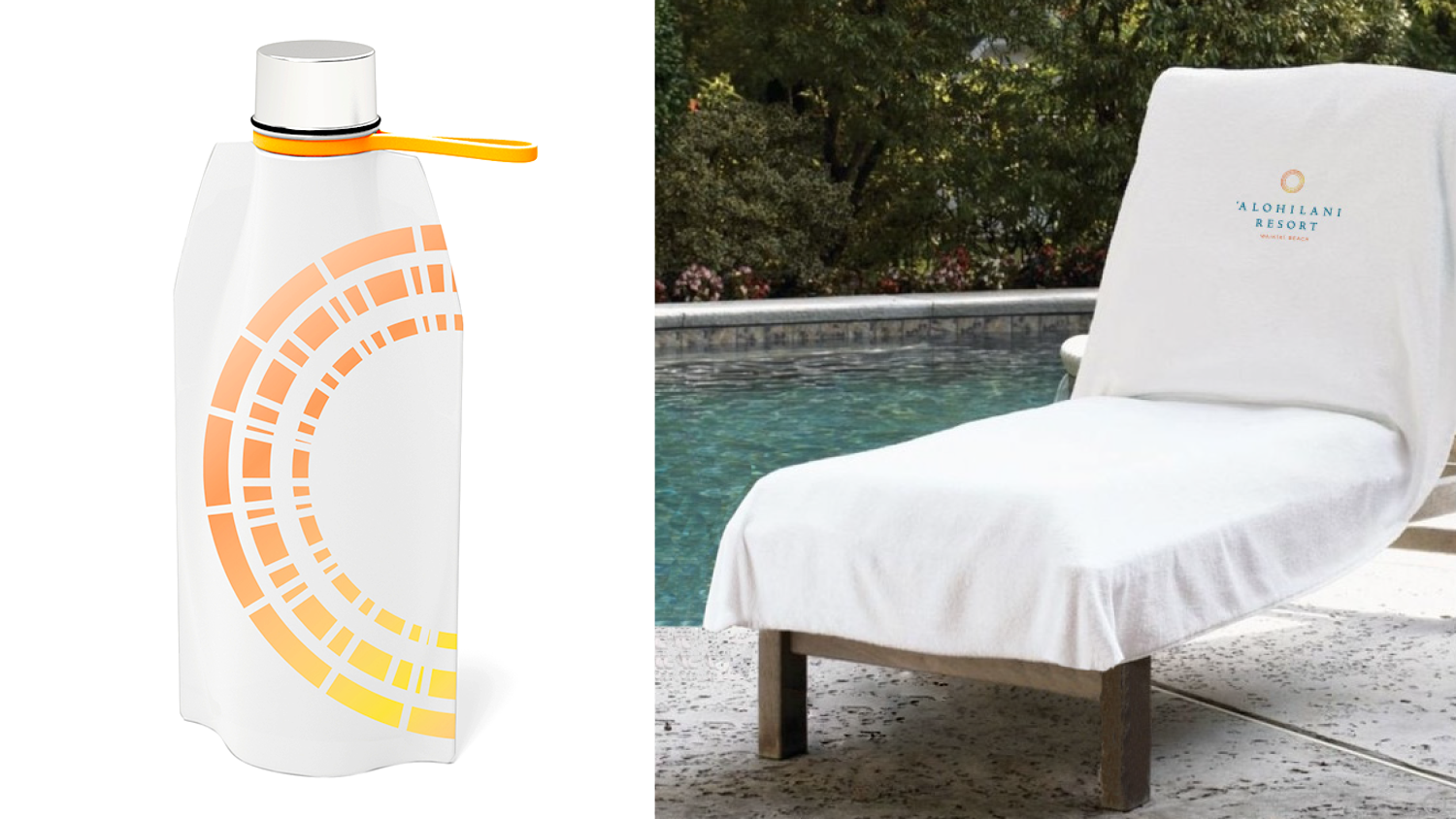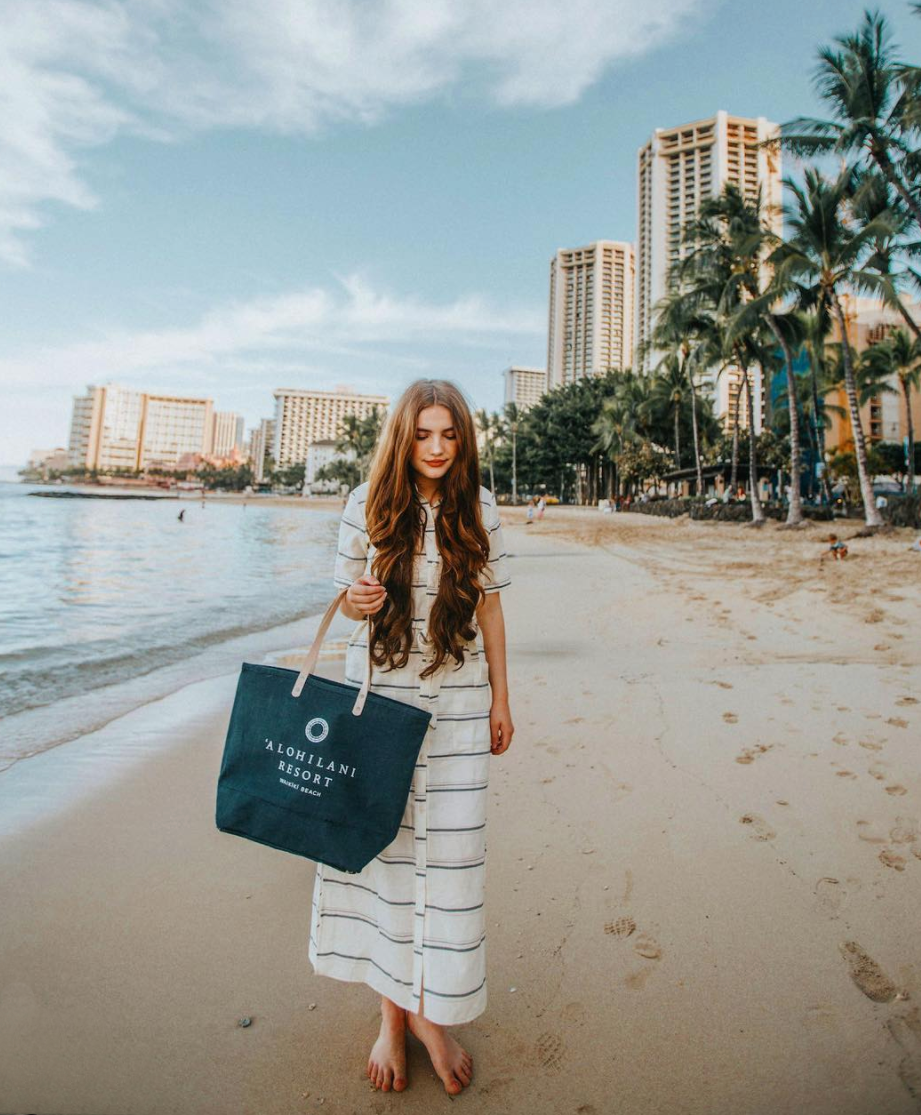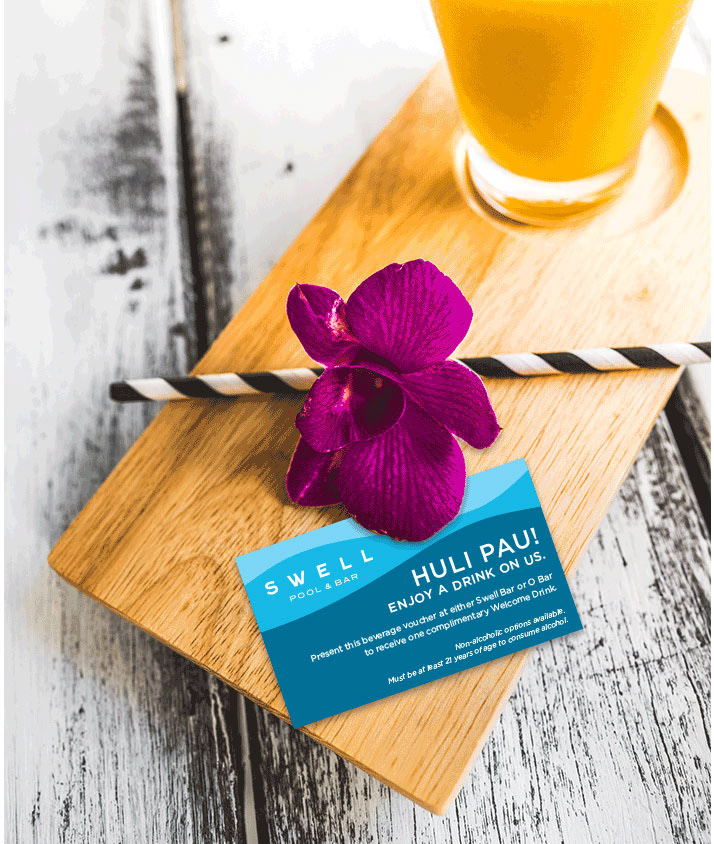 ​​​​​​​An experiential metaphor for life at 'Alohilani Resort, the modern-day Queen embodies the ocean, the hotel's oceanarium, and the sunset.