Affinia Hotels and Suites - Branding and Advertising
Affinia Hotels wanted to refresh their brand and evoked the energy of New York City. To help differentiate from their competitors, the new campaign, "Live Large," focused on the huge room sizes (rooms larger than the average NYC apartment.)
Jessica's Role - Revitalize Branding and Promotional Campaigns
Jessica's main goal was to stimulate excitement in hotel communications. She created a new vibrant color palette, used an elevated photography style, bold typography, and exciting CTA language to make the campaign truly come alive. Reservations doubled immediately following the launch of the rebrand.
Branding / CRM Design / Advertising / Photoshoot Art Direction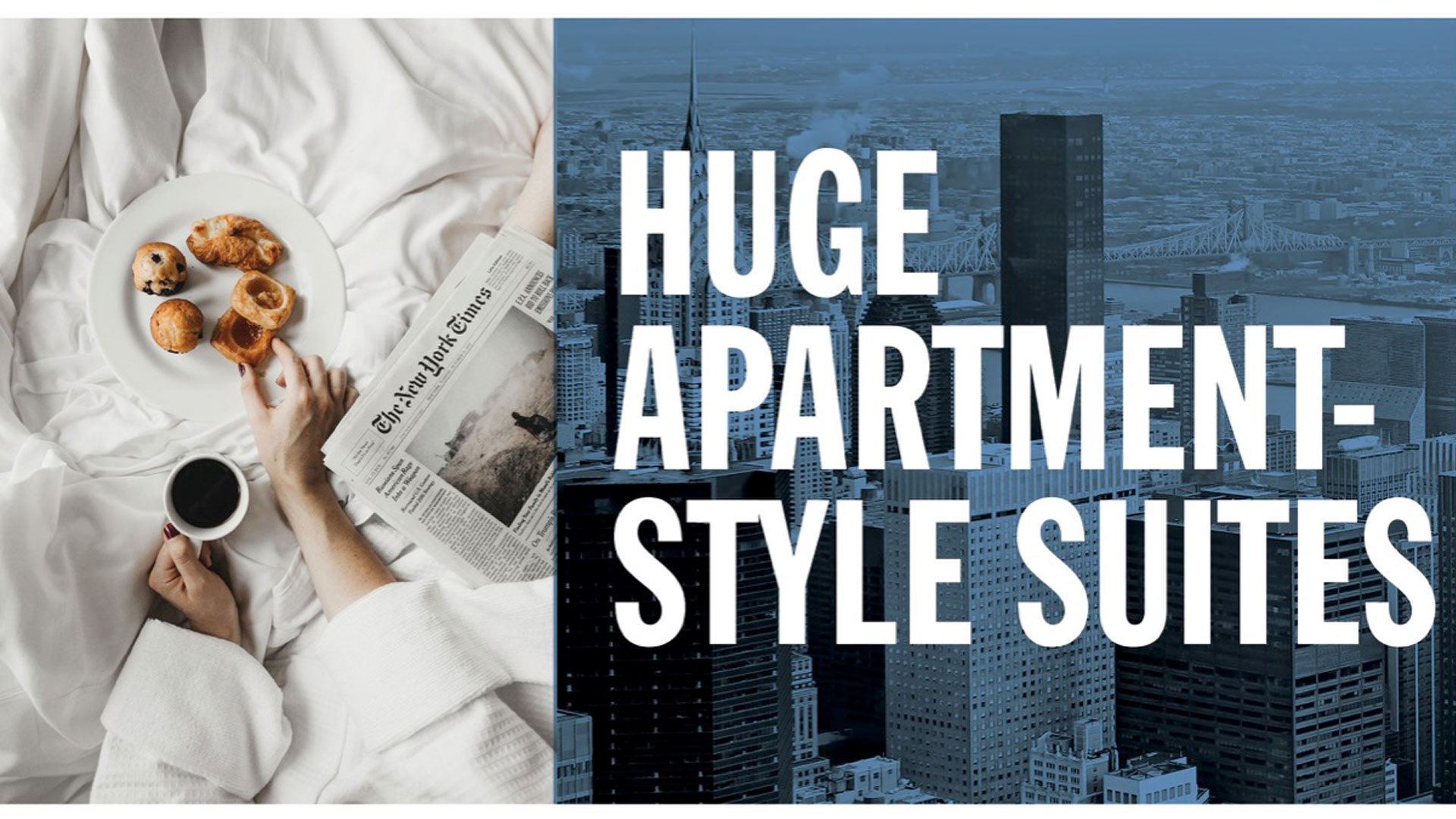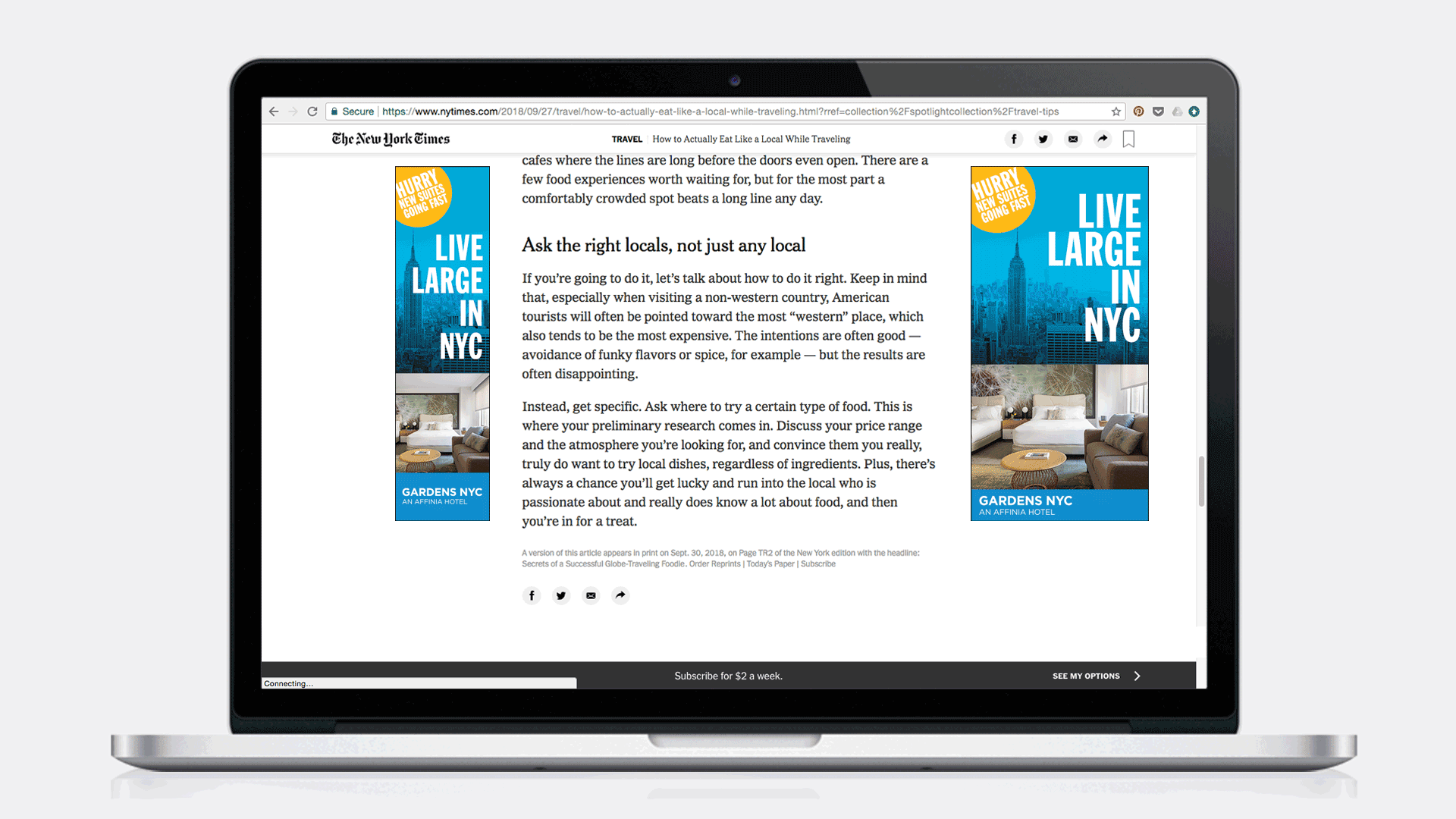 Reshoot hotel rooms at better angles to showcase the large room sizes, amenities,
and improve lighting to help maintain the elevated rebrand.